Posts tagged with "Young-Children"
---
The Eternal Child
 · 07. March 2015
It is no wonder children grow into adulthood with negative ideas. Nursery rhymes are often violent, with sad endings. Why not let Humpty Dumpty have a great day, indeed!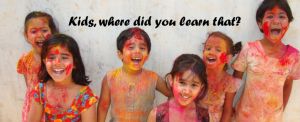 Children learn differently from adults. They pay less attention to words and more to emotions. Emotional energy is the foundation for human life, and is therefore what the infant and toddler learn first.