Posts tagged with "Emotional-Energy"
---
Your Subconscious
 · 23. March 2015
The subconscious mind is not just a repository of memories. With the emotional energy that accompanies them, memories emerge as 'scripts' that determine how you react to current experiences.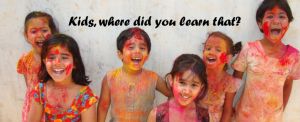 Children learn differently from adults. They pay less attention to words and more to emotions. Emotional energy is the foundation for human life, and is therefore what the infant and toddler learn first.